Experiences

Scootertour with 1-2 dogs (June - October)
Briefing and introduction on the Equipment and handling of the dogs, driving technique instruction, tour with a team of 1-2 dogs.
Including the full Equipment
Total time 1- 1,5 hours
max. 2 people

Einführung und Einweisung in die Ausrüstung und den Umgang mit den Hunden, Einweisung in die Fahrtechnik, Tour mit einem Gespann von 1-2 Hunden.
Das gesamte Equipment wird zur Verfügung gestellt.
Gesamtzeit 1- 1,5 Stunden
max. 2 Leute

60 € per person
June - October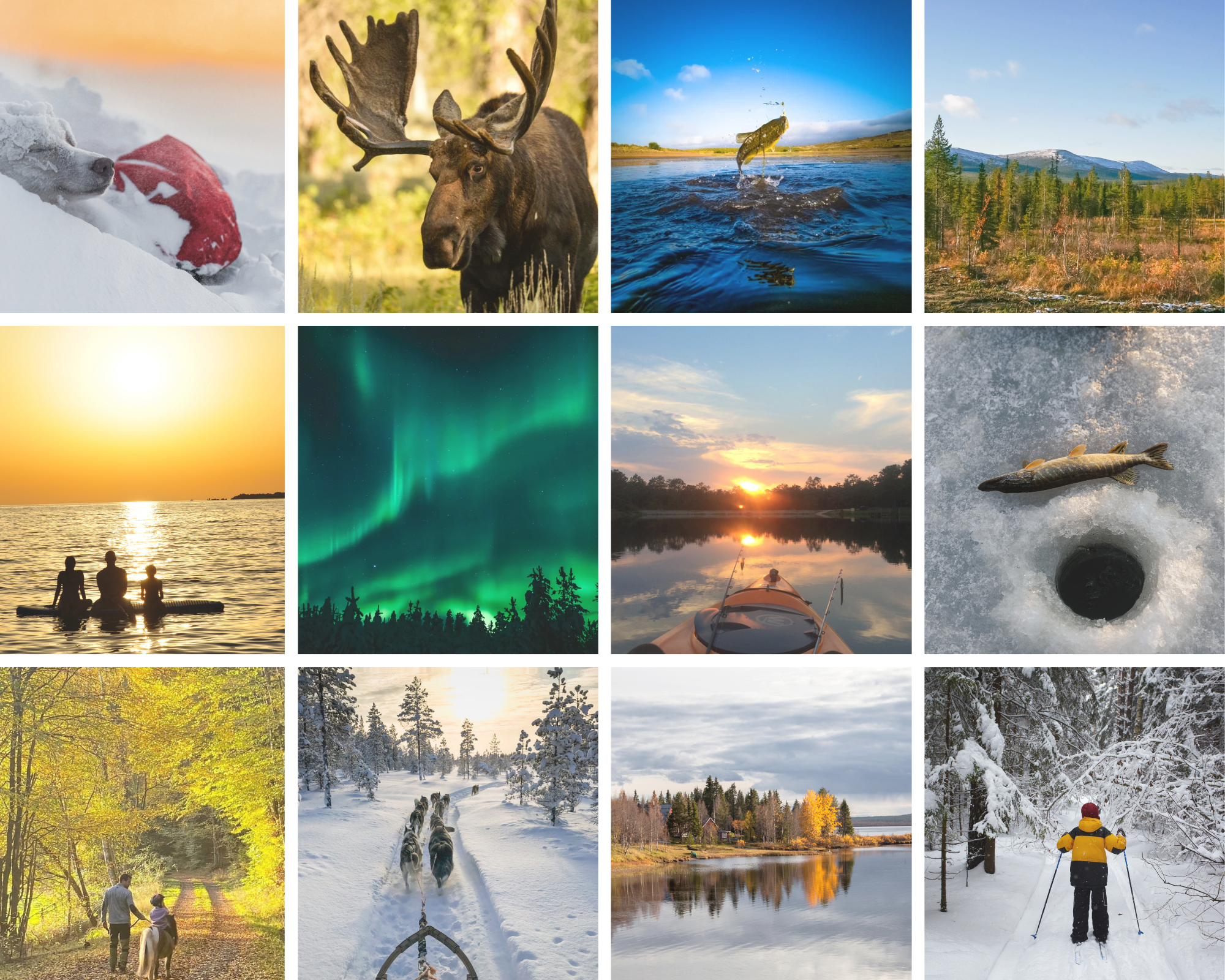 Skijoring with dogs or ponys (December - April)
Experience the incredible nature of Swedish Lapland on cross country skiis and with the "power" of a four-leged teammember.

Briefing and introduction on the Equipment and handling of the dogs/ponys, driving technique instruction, tour with a dog or pony.
Includes leashes, harnesses and belts. Cross country skiing equipment is not included
Total time 1-1,5 hours


Einweisung und Einführung in die Ausrüstung und den Umgang mit den Hunden/Ponys, Einweisung in die Fahrtechnik, Tour mit Hund oder Pony.
Beinhaltet Leinen, Geschirre und Gürtel. Langlaufausrüstung ist nicht im Preis inbegriffen
Gesamtzeit 1-1,5 Stunden

60€ per person
December - April